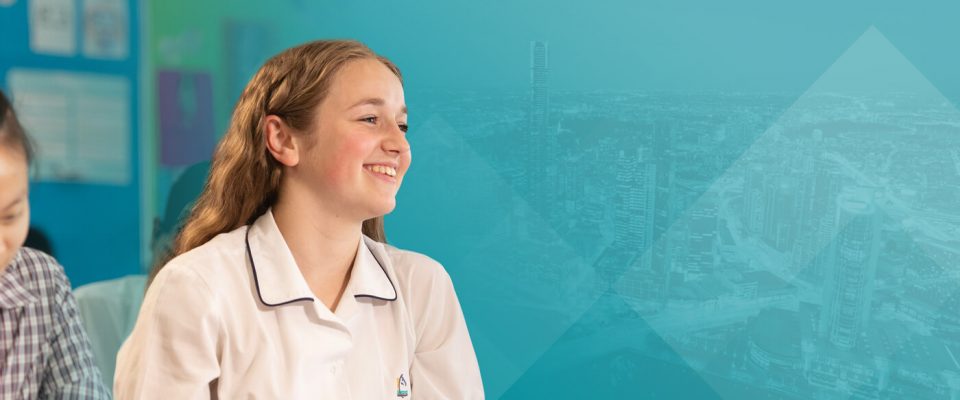 At Mill Park Secondary College, we encourage all of our students to 'Create your future'.
It is with great pride that I welcome you to Mill Park Secondary College.
At Mill Park Secondary College, we encourage all of our students to 'Create your future'. We support our students to do this by ensuring they have access to outstanding teachers, rigorous learning experiences and specialist classroom facilities.
Our teachers work exceptionally hard to ensure that your child is known and cared for within the school community, and that they achieve success in their learning. Our Pastoral Care program runs from Years 7 – 12, providing support for students and parents from a homegroup teacher. Read more…
Explore our College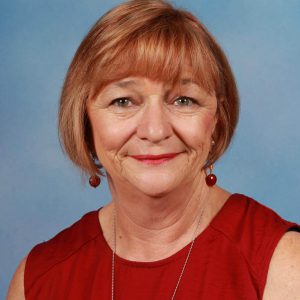 Trish Horner
College Principal
MEET THE PRINCIPAL Virtually
If you were unable to get tickets to attend the Showcase Evening, you are invited to 'Meet the Principal' online via Zoom. Two sessions will be conducted;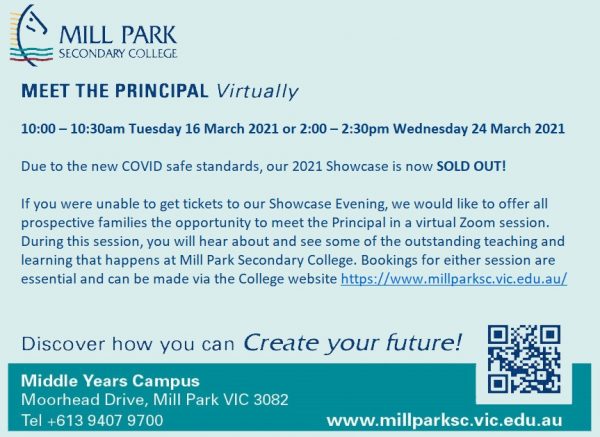 Wednesday 24 March  2:00pm – 2:30pm
The session will be repeated and will provide you with an opportunity to meet the Principals, who will also discuss how your child can 'Create their future' at Mill Park Secondary College. If you would like to participate in one of the forums, please complete the URL below.
https://forms.gle/BCFmen13UigR9utq7
A Zoom invite will be forwarded to you at a later stage.
The Principals look forward to meeting you.
Accelerated Learning Program Information Session:
https://drive.google.com/file/d/1Jy4DmMYQjtnI18apzOl10Cm19LfNV1cj/view?usp=sharing
Important Dates:
Thursday 25 March – College Athletics Day
Thursday 1 April – Last Day of Term 1
Friday 2 April – Good Friday Public Holiday
Monday 19 April – Term 2 Commences
Friday 30 April – SEAL testing applications close
Tuesday 18 May – SEAL testing
For more updates and information you can follow us on our Facebook Page: https://www.facebook.com/millparksc

Outstanding Facilities
Mill Park Secondary College is a co-educational dual campus public secondary school, delivering quality teaching and learning experiences in specialist classroom facilities including air-conditioned gymnasiums.
Explore our facilities