Principal's Welcome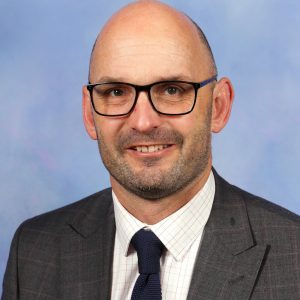 Timothy Natoli
College Principal
As the newly appointed Principal, it is with a sense of pride and excitement that I welcome you to Mill Park Secondary College.
Selecting the right school for your child is an important choice. At Mill Park Secondary College we are committed to ensuring the best possible outcomes in terms of both learning and wellbeing for all our students.
Our students join us with a wide diversity of interests, talents and learning needs. We are proud to engage them with a rich and varied curriculum, specialised facilities, and excellent teachers. This is supported by the multi-campus structure of the College which allows students to learn in an environment which is tailored and targeted to their stages of schooling.
At the Middle Years Campus, we ensure that students make a strong transition to secondary education and develop the habits, aptitudes, and character strengths to be successful learners. The Senior Campus provides students with extensive options to meet their individual needs, building their confidence and independence to ensure that they have a clear pathway towards 'creating their future.'
We have high expectations for all our students. Not just in their academic pursuits, but also in their engagement with the many programs and opportunities that make this school the vibrant place it is. Whether it is in the Science lab or on the theatre stage, in the classroom or on the playing fields, our committed teachers work to ensure that our students thrive.
There is no one 'type' of Mill Park Secondary College student, rather, our teachers and College leadership team are focused on ensuring that every student has the opportunity and support to be the best that they can be. I invite you to explore our College through making contact with us, booking a tour and exploring our College website. We look forward to welcoming you into our school community.