Principal's Welcome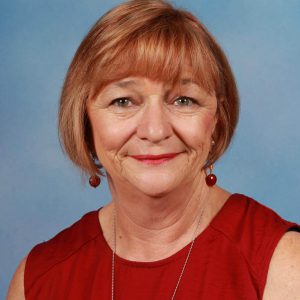 Trish Horner
College Principal
It is with great pride that I welcome you to Mill Park Secondary College.
At Mill Park Secondary College, we encourage all of our students to 'Create your future'. We support our students to do this by ensuring they have access to outstanding teachers, rigorous learning experiences and specialist classroom facilities.
Our teachers work exceptionally hard to ensure that your child is known and cared for within the school community, and that they achieve success in their learning. Our Pastoral Care program runs from Years 7 – 12, providing support for students and parents from a homegroup teacher.
We have two well positioned campuses which provide for the needs of learners at different stages of learning. Our Middle Years Campus on Moorhead Drive Mill Park provides outstanding teaching and learning programs for students in Years 7 – 9. The Middle Years Campus program focuses on developing skills in literacy, numeracy and curiosity as well as providing a range of learning opportunities in electives and extracurricular activities. Our Senior Campus on Civic Drive Epping provides a range of rigorous learning opportunities and programs for students. We offer over 50 VCE and VET subjects, which helps students to specialise in subject areas which best support their future aspirations.
Please explore this website to gain some indication of the great programs and educational opportunities that our school offers. Feel free to contact our general office to tour the school, or come to one of our Information Nights or Showcase Evening. I look forward to meeting you and discussing your child's education.
Explore our College